After last week's record high temperatures have given way to an even more unusual contrast.
The sun chairs set out in Tynset in Hedmark County were covered in snow on Thursday morning.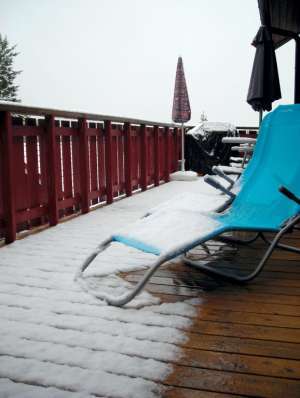 ©Mali Hagen Røe
Recently used summer furniture covered by snow.
"
This is extreme. We are after all in the middle of June
, and it is especially remarkable given the high temperatures we have just had. I cannot remember similar cases," Øyvind Johnsen at the Meteorologist Institute told Aftenposten.no.