Earth Changes
Storm Center
YouTube
Fri, 31 Dec 2021 10:59 UTC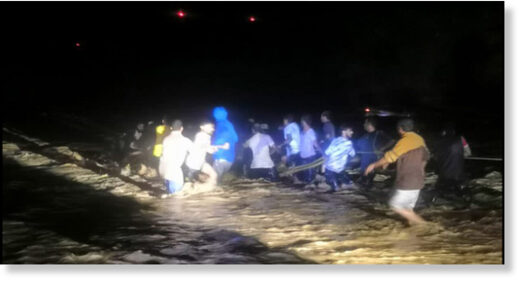 A majestic thunderstorm, unprecedented huge clouds and massive floods sweeping the state of Shinas, Sultanate of Oman.
Comment:
Update
:
The National
reported
on January 1:
Flooding in Oman, triggered by heavy rainfall that began on New Year's Eve, has killed six people and left several towns completely cut off.

Oman TV reported on Saturday that a man was found dead in his vehicle after he tried to cross a wadi in Samail province.



Another victim "was drowned in a wadi in Liwa," the report said.

The towns of Liwa, Sohar, Samail, Sur and Wahibah were cut off when the country received more than 72 millimetres of rainfall.


For many in Oman, New Year plans were a washout.

"We were planning a party on the beach on New Year's Eve. We already pitched a large tent right on the sands but rains spoiled everything last night. Not much of a New Year in Muscat this time around," Khalaf Al Saeedi, 33, a resident of Seeb, told The National.

The New Year coincided with the weekend in Oman and many people had planned to spend the day outdoors.

Shamsa Al Saleh, 23, said she had to cancel an all-girls trip with her friends.

"Roads are closed towards Wahiba Sands in Sharqiyah because of the rains. We were planning to have lunch there today," she said.



Wadi flood danger



Oman Television showed vehicles floating down streets in the raging torrents of flooded wadis, as owners desperately tried to tow them out.

Salam Al Wahaibi, 27, who was in Sur in the eastern region on Friday, said the heavy rainfall caught people by surprise.

"Many of us have been caught in areas around the wadis. We were trying to camp in one of those places, thinking the rain will not be heavy. I saw at least six cars floating in the water and owners could not do anything but shout," he said.

The Batinah region, which was devastated by Cyclone Shaheen in October, escaped with no "significant" damage to homes, Oman Television said, although trade and traffic were disrupted.

"I will not be able to open my restaurant for few more days until the water that flooded the road has been cleared," Ali Al Shamsi, a restaurant owner in the town of Liwa, told The National.

Parents expressed caution, saying that they may not send their children to school on Sunday, the first day of the week.

"I will not drive my two children to school tomorrow in case the rains get worse. I will wait and see until Monday," Fareed Al Abri, 44, who lives in Muscat, told The National.

The meteorological office said moderate to heavy rains would continue until January 5 and warned the public to avoid wadis and low-lying areas.
---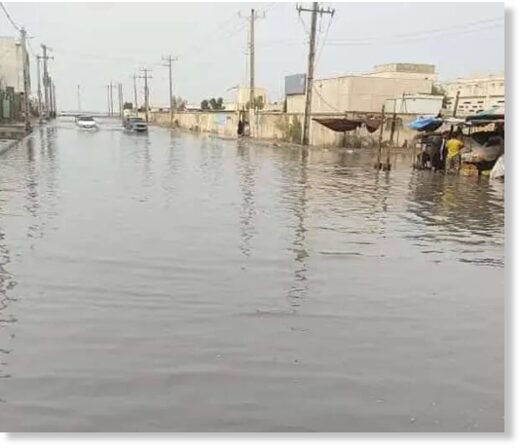 Floods caused by torrential rains have swept through drought-stricken Iran disrupting electricty and clean water in the worst-hit areas of the south and east.
Head of the crisis management taskforce of Hormozgan province said on Saturday that an eight-year-old girl was drowned by floodwater in Bandar Abbas. He added that about 30 villages lost power and a lot of roads are blocked, making rescue operations even harder and slower. Floods have also caused damage to agricultural lands, houses and infrastructure.
In the eastern province of Sistan-Baluchestan, the flood has caused enormous material damage, leading to the closure of schools, shops and offices. The province was already suffering from lack of clean water amid a drought.
---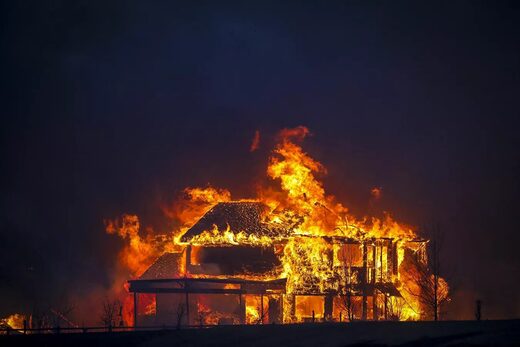 Fierce winds, with gusts topping 100 mph, along the foothills in the north metro area are driving multiple wildfires and some Boulder County residents are evacuating their homes because of the fire threat.
At about 1 p.m., the Boulder Office of Emergency Management ordered an evacuation notice for the town of Superior — population of about 12,000 people. Less than an hour later, fire command ordered an evacuation of Louisville — about 20,000 people.
"Boulder County Office of Emergency Management has just announced an Evacuation Order for ALL of Superior, Colorado residents," the town said on Twitter. "Evacuation point is the South Boulder Recreation Center. The Superior Community Center is not an official evacuation location."
"If you are in Louisville, this is a life threatening situation. LEAVE NOW!" fire officials said on Twitter.
Comment:
These wildfires were so sudden and so destructive,
they rank as the state's worst-ever
. That they came in the cold season on New Year's Eve, and targeted urban areas between the city of Boulder and Denver, makes them stranger still.
More views of the blaze:
UPDATE 31/12/2021:
Governor
sees 'miracle'
in devastating Colorado fires
Colorado Governor Jared Polis has reported there has been no known loss of life from the devastating wildfires that have claimed over 500 homes.

"We may have our own New Year's miracle on our hands if it holds up that there was no loss of life," Polis said at a press conference on Friday.

No deaths would be "quite the testimony to preparedness and emergency response," he added, as residents only had minutes to evacuate as the blazes spread rapidly due to high winds.

Boulder County Sheriff Joe Pelle said earlier the fires had eliminated at least 500 homes and destroyed entire subdivisions. The burn area includes approximately 2,000 homes, up to half of which may have been heavily impacted by the fires, authorities said.

Pelle also referred to no deaths as "miraculous" on Friday, and he said authorities do not have the long list of missing persons typical for such incidents, saying only one person was reported missing and they have since been accounted for.

Numerous injuries have been reported, however, including from first responders, and the sheriff said to expect more.

Tens of thousands of people were forced to flee their homes on Thursday, with the towns of Superior and Louisville the first to evacuate. Among the destruction is a Tesla facility that photos show has nearly burnt to the ground.

Thousands in the state remain without power. An official investigation into the fire is underway, though authorities have said high winds blowing up to 105 miles per hour helped spread what was likely a blaze caused by downed power lines.

"The origin of the fire hasn't been confirmed. It's suspected to be power lines," Pelle said.
Aerial view:
Damage reports are starting to come in. From
ZeroHedge
:
Entire neighborhoods burned to the ground.


Widespread destruction.


More video from the ground.


Fox News
reports
:
A Colorado sheriff who is helping assess damage caused by a wildfire that spread rapidly across an area just outside Denver said Friday he would "not be surprised" if up to 1,000 homes were lost.

Boulder County Sheriff Joe Pelle made the remark while announcing there were no reports of fatalities or casualties, adding that the one person missing after the Marshall Fire tore through the communities of Louisville and Superior on Thursday has been accounted for and is well.

"I would estimate it is going to be at least 500 homes, I would not be surprised if it's 1,000," Pelle told a reporter Friday when asked about the extent of the damage.

A total damage assessment is still ongoing - but Pelle, who on Friday morning flew over the 6,000 acres burned in the fire - said "we did see entire subdivisions... that are totally gone."

Around three to six inches of snow is expected to fall on the region late Friday into Saturday. The weather pattern should bring moisture to the drought-stricken area and help snuff out the last pockets of flames, according to Pelle.

"At this point, as long as the weather holds up here, there's not going to be substantial additional damage from this fire," Colorado Gov. Jared Polis said Friday.

Polis said he spoke with President Biden this morning, who pledged federal assistance in the wake of the disaster.
---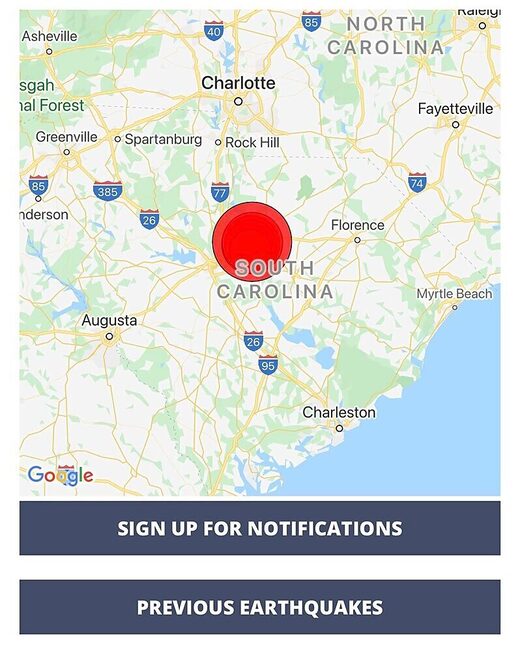 More shaking in Midlands with another earthquake. It was among the strongest to hit
Earthquakes and aftershocks continue to shake the Columbia area as tremors from a fifth quake were
confirmed
early Wednesday morning.
Dozens of people have reported feeling the
2.4-magnitude earthquake
that hit near Elgin at 4:12 a.m
.
, according to the U.S. Geological Survey. The quake recorded at a depth of 6.0 kilometers is the fifth to hit the Midlands in a three-day span.
The latest earthquake was more
powerful
than the last two confirmed in Kershaw County Monday night, and the sixth most powerful of the 28 earthquakes confirmed in the Palmetto State in 2021, according to the South Carolina Department of Natural Resources.
---
Amari Roos
Sott.net
Sat, 01 Jan 2022 22:12 UTC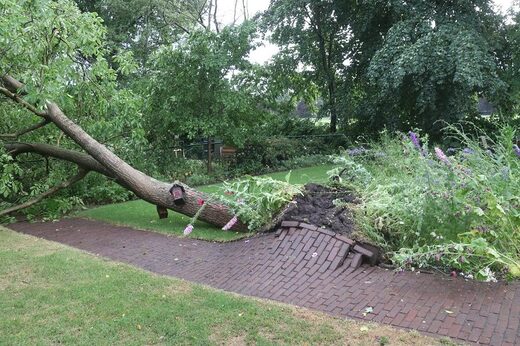 The past year in the Netherlands was not only catastrophic in terms of the 'scamdemic', with yet another lockdown imposed lasting through Christmas and New Year's, the weather was also extreme, with multiple destructive storms and floods. Below are some highlights from this year's extreme weather events in the Netherlands.
---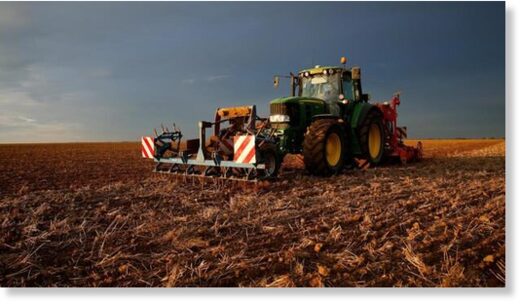 Fertilizer shortages are slated to sweep the globe in 2022, which will reduce global crop output and spike prices as the highest bidder gets the grains. Same time organic yields are 25% less than chemical fertilizer, so can farmers switch? Sri Lanka is a perfect guide to allow us a glimpse into the future with basic services limited and supply capacity shrinking.
Sources
---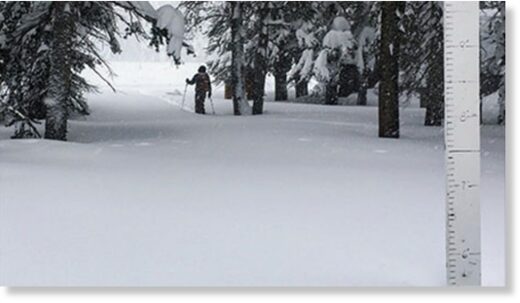 The recent winter storms that blanketed Yosemite National Park have set a record for the
snowiest December since 1980 when record-keeping started.
Just this week another 78 inches of new snow fell on Tuolumne Meadows
. That equals six feet of settled snow, according to park officials.
Adding that to the snow accumulation already this month, it brings the total amount to 154 inches to date. The previous most snow recorded in December was 143 inches in 1996.
---
RT
Thu, 30 Dec 2021 18:31 UTC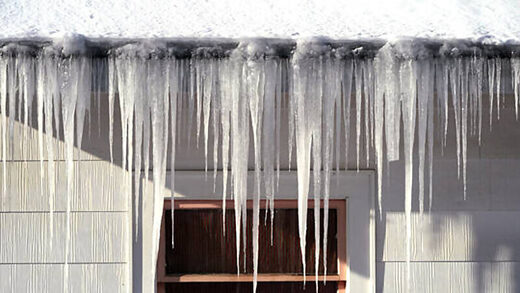 Alaska has experienced extreme weather since Christmas, with an unusually warm weekend leading to freezing rain and snowstorms
A late December warm spell has caused chaos in Alaska, as moisture-soaked winds bombarded the US state with heavy precipitation, causing what the authorities dubbed an "Icemageddon."
Temperatures rose to record-highs in coastal parts of Alaska last week. On Kodiak Island, they spiked to 67F (19.4C) on Sunday, setting a statewide historic record for December. On Monday, they again broke the 60F(15.5C) benchmark before starting to decrease on Tuesday.
Comment:
When the jet stream becomes unstable, this is one of the results.
---
Hayley Smith, Gregory Yee
L A Times
Thu, 30 Dec 2021 15:47 UTC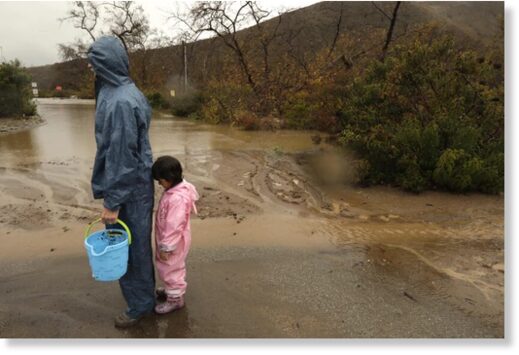 A slow-moving winter storm hovering over Los Angeles made a mess of conditions Thursday — dropping record rainfall in many spots, prompting the closure of multiple major roads and highways, spurring evacuations near wildfire burn scars and forcing water rescues, officials said.
At least 50 people had to be rescued from the Leo Carrillo Campground in Malibu after significant rainfall sent a torrent of muddy water through the area, according to Los Angeles County Fire Department spokesman Geovanni Sanchez.
Apple Valley resident Keith Elvert, 37, had been camping in the area with his wife, children, parents and niece since Tuesday. When he opened the door to his trailer around 3 a.m., "there was two feet of water running outside the trailer pretty swiftly," he said.
"It was pretty scary — there were some branches and debris, and it was real muddy brown," Elvert said. "You appreciate the power of the water at that point."
---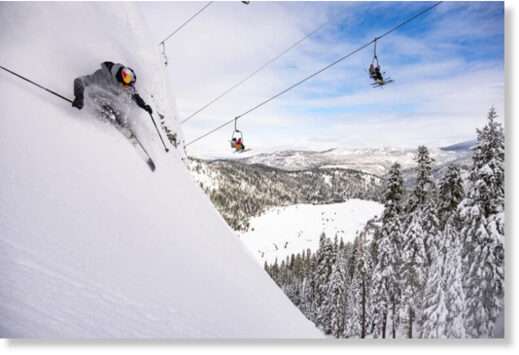 Wow, New Year's Eve and the end of 2021 and I expect many of you are happy to see the end of it, but a big Happy New Year from all of us at Mountainwatch to you.
It's fair to say 2021 is going out in a big way in the Northern Hemisphere with consistent snowfalls seeing out the year in the US and Japan while there were light to moderate falls in the European Alps last weekend. In Canada there has also been some decent falls over the past week,
but it has been super cold with daily maximum temps as low as -30c.
Let's check it all out:
USA
It has been a massive week across the Western US, with resorts in the Sierras, Cascades and Rockies all receiving good snow falls with big snow totals. The biggest news is the massive totals in California over the past week, where the
resorts in Tahoe have had the snowiest December ever with most resorts reporting

monthly totals over five metres
. The big totals are thanks to two significant storms and it is a big turnaround from the first week of December when the Tahoe resorts delayed openings due to lack of snow!
---