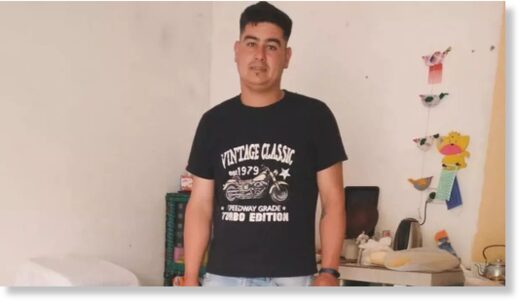 A man was killed instantly when a bolt of lightning struck an open air birthday party injuring three others.
Victor Lescano died after the thunderstorm hit the gathering in Puma Husai, Argentina, on Sunday. Guests were celebrating a 15-year-old's birthday at the time when storm clouds rolled in, sending everyone running for cover.
The 26-year-old was hit by a bolt of electricity in the storm, Argentinian media reports, alongside three other guests at the party. Mr Lescano was rushed to hospital but sadly declared dead upon arrival.
One other guest, Betiana Orona, 23, was treated in hospital but two others needed only first aid. Lescano's sister Yani Lescano posted a tribute to her brother, writing on Facebook: "Fly high, may the light that has no end shine on you.
"My tears are unstoppable. Give me the strength to continue. I'm going to miss you every day of my life." Police and prosecutor Lorena Belkis Alderete are investigating the death, according to local media.