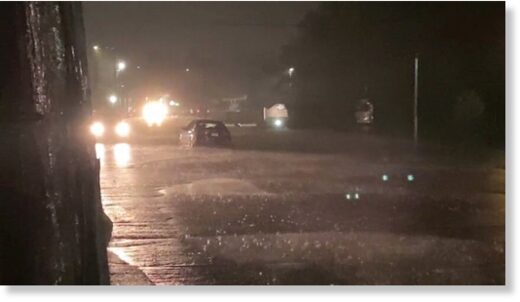 The remnants of Hurricane Ida caused massive flooding in Connecticut
from Wednesday into early Thursday, stranding vehicles in parts of the state and forcing rescues from homes in Plainville.
During the flooding, an on-duty state trooper in a cruiser was swept away in the water in Woodbury and is hospitalized.
The first-ever flash flood emergency was issued in Connecticut, put into effect in Fairfield and New Haven counties, as the remnants of Hurricane Ida moved through Connecticut Wednesday night and into Thursday morning.