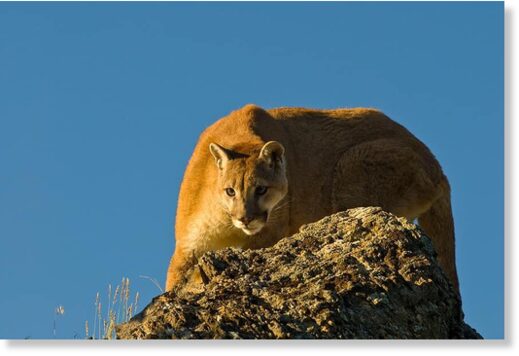 A California woman has been called "a hero" by state officials after she fought off a mountain lion with her bare hands after it attacked her 5-year-old son.
The boy was playing by a tree near his home in Calabasas, west of Los Angeles, on Thursday morning when a 65-pound mountain lion attacked him,
according to the California Department of Fish and Wildlife.
Department spokesman Patrick Foy told the Associated Press the mountain lion "dragged him about 45 yards" before his mother, came to the rescue.
"She ran out of the house and started punching and striking the mountain lion with her bare hands and got him off her son," Foy said. "The true hero of this story is his mom because she absolutely saved her son's life."
Foy told CBSLA
the boy's mother noticed the attack when she heard her son screaming. He added the boy suffered traumatic injuries to his head and torso and was taken to a children's hospital in Los Angeles.