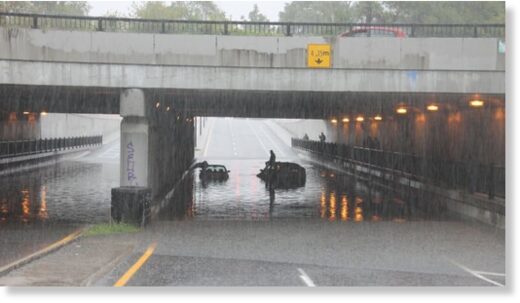 Anyone with the misfortune of being outdoors Tuesday afternoon in Montreal and surrounding areas was in for quite a shower.
A series of videos posted online show Montreal streets and métro stations flooding and pipes and sewers gushing copious amounts of water into the air as a heavy rainfall hit the city.
A rainfall warning issued by Environment Canada for the Montreal, Laval, Longueuil and Châteauguay areas said 50 to 75 millimetres are expected by Wednesday morning. The agency also said there is a risk of thunderstorms during the evening for the Montreal area.