Earth Changes
EXTREME FLOODING
YouTube
Wed, 19 May 2021 13:27 UTC
---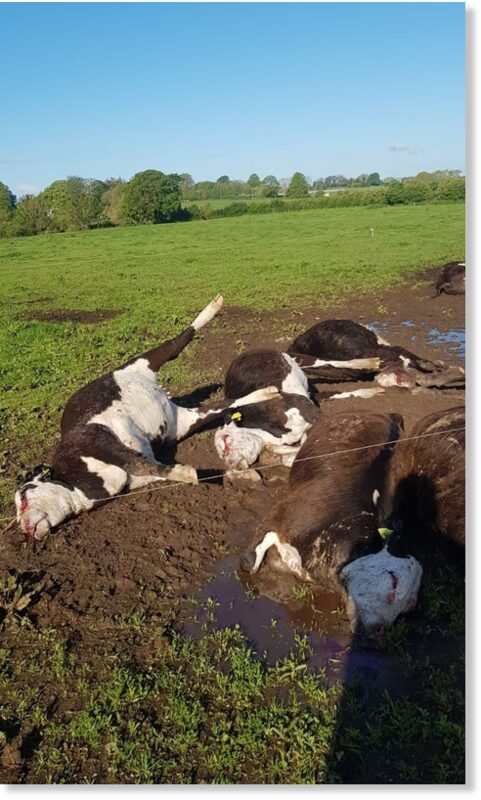 EIGHT cattle were killed following a ferocious lightning strike on a Co Carlow farm at the weekend. The livestock tragically perished when a horrific thunderstorm struck on Saturday afternoon and killed them instantly at the farm located outside Tullow.
"It's shocking ... you'd be absolutely sickened to your stomach to see them there, all bundled together dead," said the local farmer, who did not wish to be named. "They fell exactly where they were ... it was terrible."
The livestock were weanling calves, approximately eight months' old, that had been reared over the winter and put out to grass just five weeks ago.
"My mother and brother were sitting at home and a terrible thunderstorm started on Saturday afternoon, the rain was lashing down and then my brother heard a bang and a crack of lightning, which he thought had come off the shed.
---
MERLINDA A. PEDROSA
Sun Star
Thu, 20 May 2021 12:31 UTC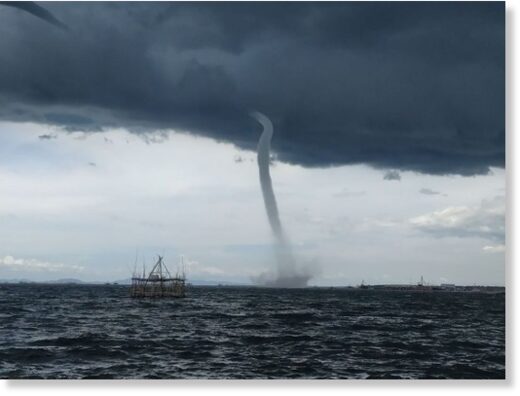 A WATERSPOUT was seen Wednesday afternoon, May 19, 2021, over Bacolod Real Estate Development (Bredco) Port in Bacolod City.
Executive Assistant Joemarie Vargas, cluster head of Disaster Risk Reduction and Management Office (DRRMO), said the waterspout was seen in the coastal area of Bredco Port around 1 p.m. but did not make landfall.
He said it lasted for several minutes and there were no reports of damage.
"It's a natural phenomenon (waterspout) that usually occurs when the summer season is about to end and signaling the start of the rainy season," he added.
---
Gillan Travels
YouTube
Wed, 19 May 2021 12:19 UTC
---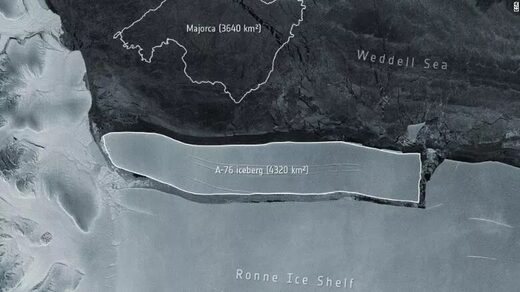 An enormous iceberg, a little bigger than the state of Rhode Island, has broken off of
Antarctica
.
The finger-shaped chunk of ice, which is
roughly 105 miles (170 kilometers) long and 15 miles (25 kilometers) wide, was spotted by satellites as it calved from the western side of Antarctica's Ronne Ice Shelf
, according to the
European Space Agency
.
The berg is now floating freely on the Weddell Sea, a large bay in the western Antarctic
where explorer Ernest Shackleton once lost his ship, the Endurance, to pack ice.
The 1,667-square-mile (4,320 square kilometers) iceberg — which now the world's biggest and has been called A-76, after the Antarctic quadrant where it was first spotted — was captured by the European Union's Copernicus Sentinel, a two-satellite constellation that orbits Earth's poles. The satellites confirmed an earlier observation made by the British Antarctic Survey, which was the first organization to notice the breakaway.
---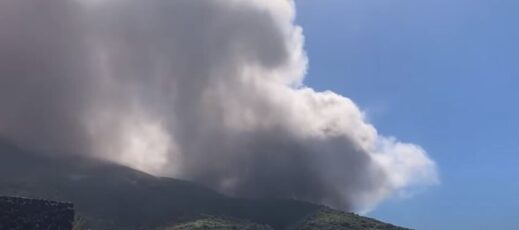 The Italian volcanoes of Stromboli and Etna both erupted today, 19 May,
according to Italy's volcanology institute INGV. Etna, located in the north-east of Sicily, erupted just after 07.00 this morning, reports local newspaper
La Sicilia
.
A strong blast occurred on the nearby Aeolian island of Stromboli just before 15.00 this afternoon, the latest in an "intense phase of renewed volcanic activity," according to INGV.
---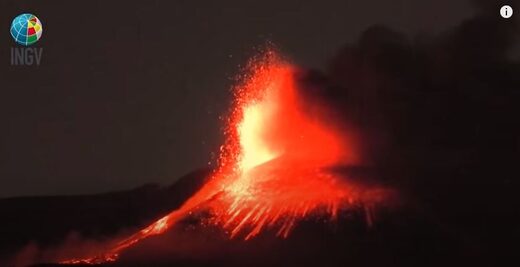 Mount Etna lit up the early morning sky on Wednesday with spectacular displays of eruptions to the dawn chorus of birds. Video from Italy's National Institute of Geophysics and Volcanology shows Europe's most active volcano shooting columns of lava into the morning sky. INGV Vulcani said the eruption began at 5:12 am, and posted this footage showing the eruption at Etna's southeast crater.
---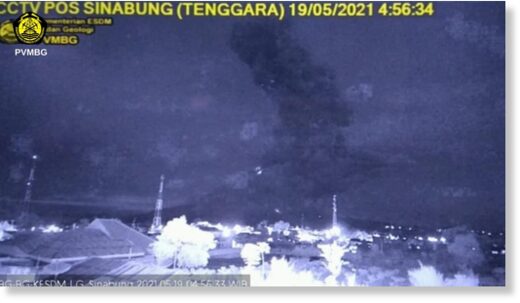 The explosive eruption of the volcano continues at high levels.
Another vigorous eruption, lasting about 11 minutes, occurred at 04:48 local time this morning at the volcano.
According to PVMBG volcano observatory, a dense dark ash plume rose to estimated 6 km altitude and drifted east and south.
The explosion also triggered pyroclastic flows (gravity-driven mass flows) over the E-SE slopes reaching length of at least 3000 m.
---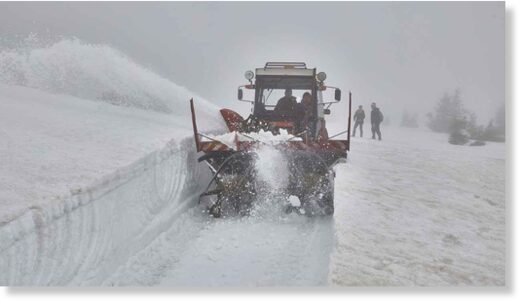 "There is really an extreme amount of snow," said Aleš Hnízdo, operations director of Labská bouda in the Giant Mountains.
The surroundings of labská Bouda in the giant mountains remain covered with a large layer of snow even in mid-May. The situation is being exploited by cross-country skiers.
There is even so much snow that even a snow blower was unable to bite through the huge barriers to the Elbe shed.
"According to driver Jaroslav Palivoda, who has been milling the road for 37 years, he has experienced this only three or four times in all those years.
On Thursday, the snow blower finally bit through the snow barriers at the Hanče and Vrbata mounds.
See
video
.
---
---