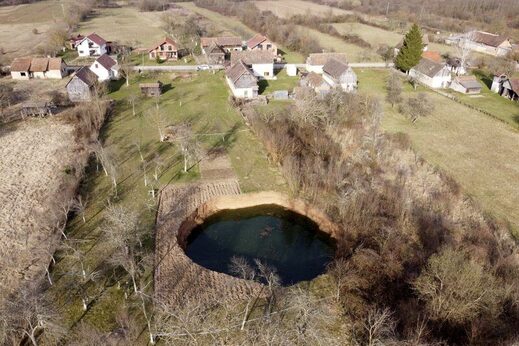 After the deadly earthquake came the sinkholes.
A central Croatian region about 40 kilometers (25 miles) southwest of the capital, Zagreb, is pocked with round holes of all sizes, which appeared after December's 6.4-magnitude quake that killed seven people and caused widespread destruction.
Scientists have been flocking to Mecencani and other villages in the sparsely-inhabited region for observation and study.