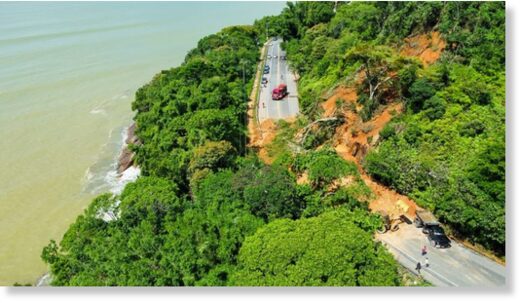 The governor of São Paulo state in Brazil has declared a state of emergency after torrential rain triggered flooding and landslides in areas of the north coast of the state.
Authorities said that as much as 683 mm of rain fell in Bertioga in a 24-hour period to 19 February 2023.
Governor Tarcísio de Freitas declared a state of emergency for the cities of Ubatuba, São Sebastião, Ilhabela, Caraguatatuba and Bertioga on 19 February.
As of 20 February, 36 deaths were confirmed, including 35 in São Sebastião - 31 in Barra do Sahy, two in Juquehy, one in Camburi, one in Boiçucanga - and one in Ubatuba.
Flooding and landslides have damaged homes across the region and 566 people have been displaced or made homeless. Civil Defense has distributed relief supplies in affected areas, including mattresses, blankets and food baskets. Drinking water infrastructure has been severely damaged in São Sebastião, Caraguatatuba and the municipality of Ilhabela. Drinking water is being delivered by tank trucks in areas of São Sebastião.
Dozens of roads have been washed out or blocked, causing severe transport difficulties.