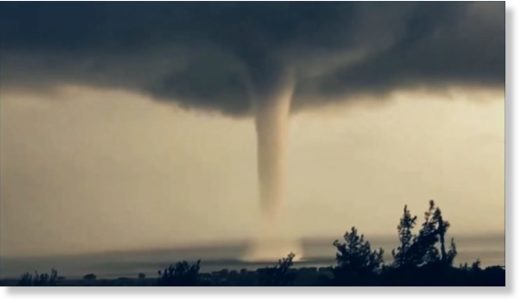 A sea tornado, or waterspout, was spotted in the early hours of Friday morning off the coast of Chios Island in Greece.
The spectacular scene captured the attention of many people on the island, who tried to record it in a number of photographs and videos.
The impressive meteorological phenomenon took place just a few meters off the coastline near the town of Vrontado, which is well-known for its "Rocket War" during Easter.