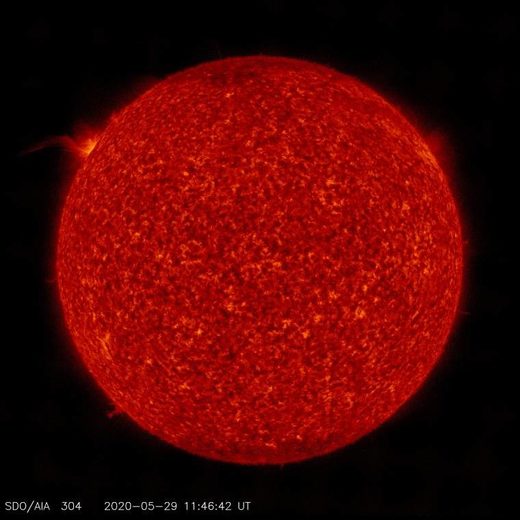 For the first time in more than two years, the sun is really flaring.
Today, May 29th, Earth-orbiting satellites detected
an
M1-class
solar flare (0724 UT) followed by a
C9-class
flare (1046 UT)
. Both came from a likely sunspot hiding just behind the sun's northeastern limb. This image from NASA's Solar Dynamics Observatory shows material thrown up by one of the blasts.
These are the strongest solar flares since Oct. 20, 2017--the last time the sun produced an M-class eruption. In fact,
they might be even stronger they they seem
. The explosions were partially eclipsed by the edge of the sun, reducing their apparent intensity.
So far the flares have not much affected Earth.
The underlying sunspot is facing away from our planet. However, that could soon change.
Solar rotation will bring the 'spot over the limb within the next 24 to 48 hours. Future flares could be geoeffective.