On May 17th, NASA's AIM spacecraft detected the first noctilucent clouds (NLCs) of summer. Those
first electric-blue smudges
were barely visible. Since then, however, the clouds have rapidly intensified. Recent images from orbit show a growing bank of NLCs pinwheeling just inside the Arctic Circle: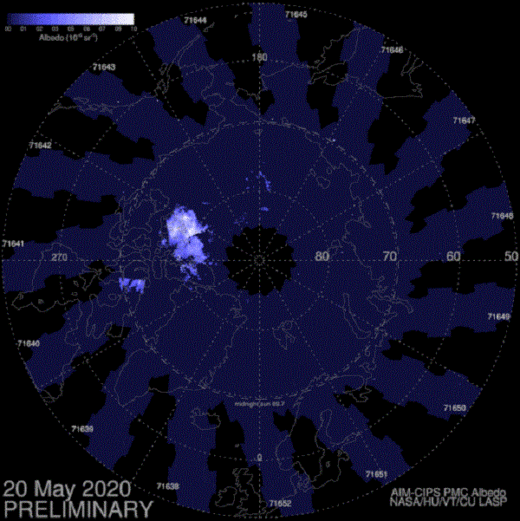 NLCs are Earth's highest clouds. Seeded by meteoroids, they float at the edge of space more than 80 km above the ground. The clouds form when summertime wisps of water vapor rise up to
the mesosphere
, allowing water to crystallize around specks of
meteor smoke
. Last summer, they spread as far south as Los Angeles and Las Vegas, setting records for
low-latitude sightings
.