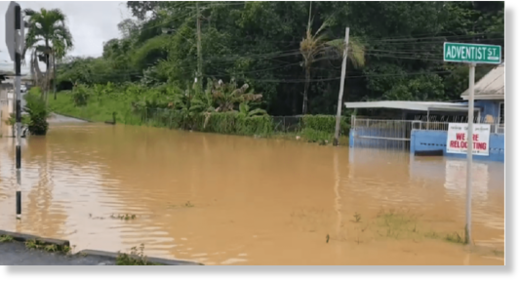 RISING water levels interrupted the slumber of hundreds of people in Sangre Grande early Wednesday morning, after a tropical wave brought intense rainfall for almost ten hours.
An alarm was raised around 5am as residents in low-lying areas along Picton Road, Railway Road, Ramdass Street, Adventist Street, Good Hope Street, Coalmine and Fishing Pond woke up to flooded streets and homes.
Some residents had to race for higher ground while trying to save whatever appliances and valuables they could.
Residents of Picton Road were heard appealing to Toco/Sangre Grande MP Roger Monroe to block the road, as vehicles driving through the flood were causing more damage by pushing the water further into their homes.