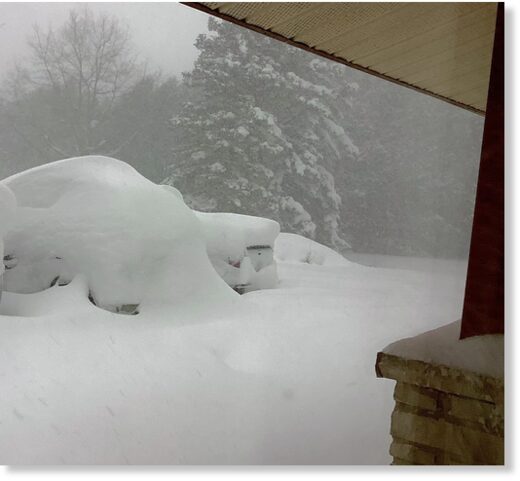 The multi-day snow event that blanketed most of Bruce and Grey counties left more than 120 centimetres of accumulation in the Wiarton area.
Environment Canada meteorologist Geoff Coulson says the lake effect snow event brought squall activity to most of the region, but the Bruce Peninsula was most likely the hardest hit.
The snow started falling last Thursday evening and intensified at different times over the next few days, before the heaviest stuff tapered off by Sunday evening.
Coulson says the monitoring station at the
Wiarton Keppel International Airport recorded somewhere between

120-125 centimetres

had fallen during the multi-day weather event.