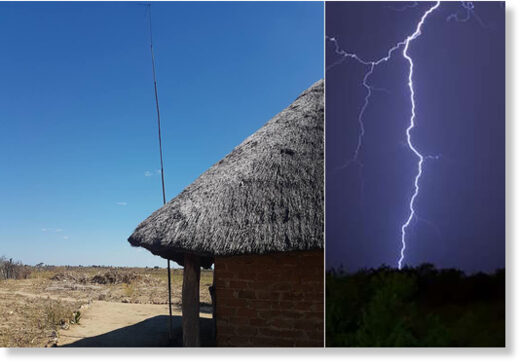 Two people died after being struck by lightning in Harare on Tuesday - a rare occurrence in an urban area, police said.
Leonard Matipano, 33, was planting a maize crop in a field in an open space near Ridgeview, Belvedere, when he met his death.
National police spokesman Assistant Commissioner Paul Nyathi said two brothers, Phillip Chiundudzi ,43, and Prosper Chiundudzi, 27, were struck by lightning while hiding from rain under a shed at Habakkuk Church at Retreat Park in Waterfalls.
Philip succumbed to his injuries upon admission at a local hospital while Prosper was admitted at the same hospital in a serious condition.