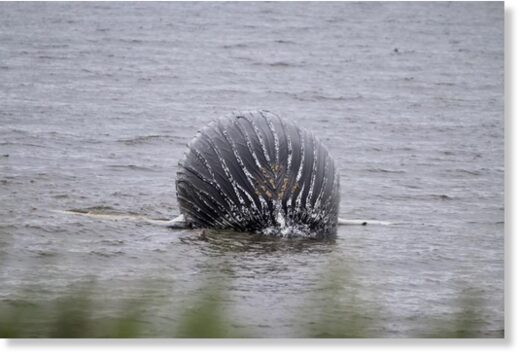 A 40-foot-long humpback whale was founding floating in the water off the shores of Staten Island early Friday.
Video of the whale was first posted on Citizen shortly after 9 a.m., showing its body just yards away from the shoreline of Great Kills Beach.
Rob DiGiovanni, the founder and chief scientist at the Atlantic Marine Conservation Society, says that their nonprofit is currently working with authorities and the New York City Parks Department to figure out how to get the whale out of the water for examination and proper disposal.
While it is still too soon to know what led to the whale's death, DiGiovanni says that many humpback whales end up washing ashore after being killed in what they call human-induced mortality events, such as vessel strikes or entanglement issues.