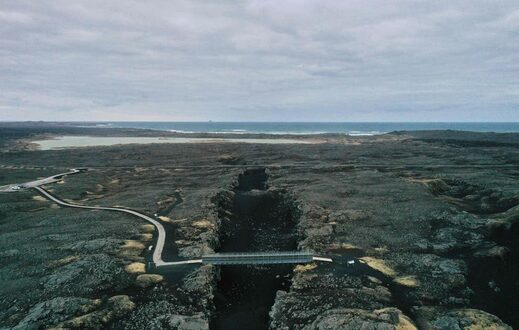 Fiery eruptions spewing from
Iceland
's
volcanoes
could follow the tens of thousands of
earthquakes
that have shaken the nation over the past fortnight, scientists fear.
Experts monitoring underground magma movements in the Reykjanes Peninsula, in southwest
Iceland
, are on tenterhooks. Seismic whispers and changes in the land's shape mean an "effusive volcanic eruption could occur", according to the
Icelandic Meteorological Office
(IMO). But so far, nothing has happened.
"That's something new. We didn't expect that," Dr Dave McGarvie, a volcanologist at Lancaster University said. The researcher told
National Geographic
that "people started wondering, what the hell is going on here?" when
magma
moving towards the earth's surface began to die down - after an eruption appeared to be just hours away.
Murmurs in the region, first detected over a year ago, have culminated in more than 20,000 earthquakes since activity began on 24 February, according to the IMO.