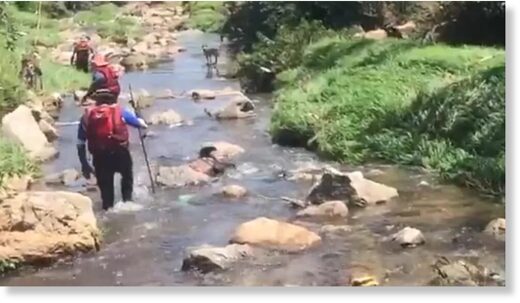 Nine people have died in South Africa and eight are missing after a flash flood in a river swept away worshippers taking part in a church ceremony.
Some of the more than 30 congregants were standing on rocks in the river on Saturday when a torrent of water surged through, an eyewitness said.
The pastor was saved after he clung on to an overhanging tree branch as he was being carried away, the witness added.
Rescuers resumed the search of Johannesburg's Jukskei river on Sunday.