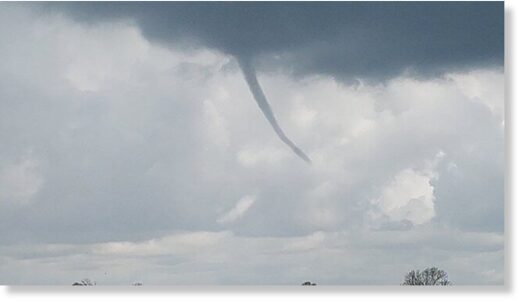 A rare weather phenomenon that looks like a tornado was spotted across the UK as storms battered the country.
The funnel clouds were seen above parts of northern England and the Midlands yesterday.
The Met Office describes them as 'extended, spinning fingers of cloud'.
Also known as 'tuba', they extend from the base of a cloud towards the ground but never reach the surface.