Earth Changes
News Extreme Weather
YouTube
Tue, 16 May 2023 10:34 UTC
---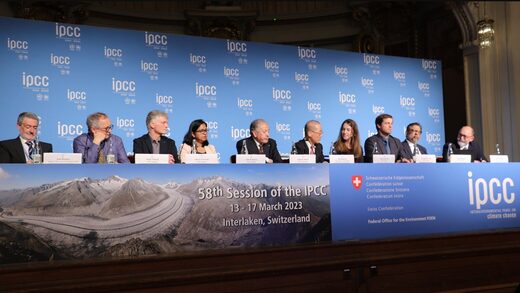 The credibility of the disaster-addicted Intergovernmental Panel on Climate Change (IPCC) has been dealt a damaging blow with
recently-published research
showing that 42% of its climate scenarios rely on improbable rises in future temperature that even the UN-funded body believes are of "low likelihood".
The research notes the IPCC admission of improbability is "deeply buried" in the full Sixth Assessment Reports (AR6), and is "unlikely to be read by the policy makers".
The authors note that significant and important sections of the full IPCC work emphasise these improbable claims, "potentially invalidating those sections of the report".
Climate and emissions outline SSP5-8.5 assumes a rise of around 5°C by the end of the century. It was always somewhat detached from reality and has long been dealt a death blow, given that global warming ran out of steam about 25 years ago. Even the climate alarmist Zeke Hausfather is unimpressed, and his comments can be seen on the right of the graph below.
Leaving aside the small natural boost from a very powerful EL Niño oscillation around 2016, warming is little more than 0.1°C over two decades.
Nevertheless, SSP5-8.5 gives credence to 42% of the IPCC's work in AR6.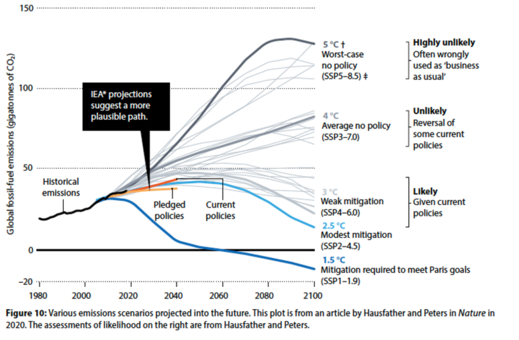 ---
Tomasz Schafernaker
Daily Mail
Sun, 14 May 2023 21:38 UTC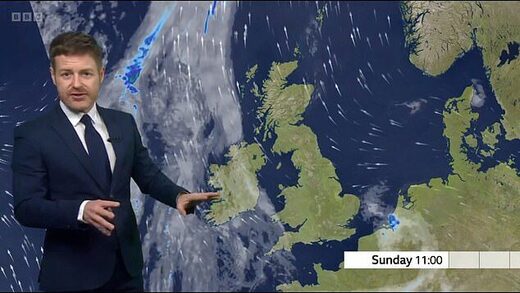 May is normally when my garden starts to come into its own. I dust off the outdoor furniture, sit out and enjoy my collection of sub-tropical plants, from palm trees to yuccas.
This year, however, I'm feeling as deflated as my enfeebled plants. My
BBC
weather colleagues and I often exchange stories about how our gardens are doing. Like mine, theirs have been nipped by
all the sharp frosts we've had this spring
.
Meanwhile, people are stopping me in the street, asking when spring will finally arrive. And what have we done to deserve such cold, gloomy weather dragging on so long?
---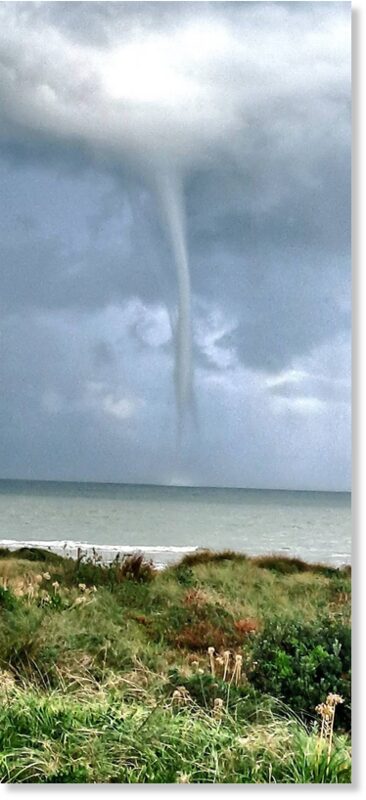 A Foxton woman got a surprise with her morning coffee when two waterspouts started forming over the ocean near her home.
Katrina Fleming and her six-year-old daughter Karuna were home in Foxton this morning when the unique weather system began forming over the sea.
"I was just making coffee in the kitchen and I looked up and I could see them starting to come up...one kept disappearing and coming back but the second one just got stronger," she told the
Herald.
Her daughter Karuna said it was the first water spout she had ever seen - and it was "pretty cool, but also quite freaky".
---
A tornado with wind speeds up to 110 mph tore through Laguna Heights, Texas, killing at least one person and injuring 10 others. NBC News' Catie Beck has the details.
---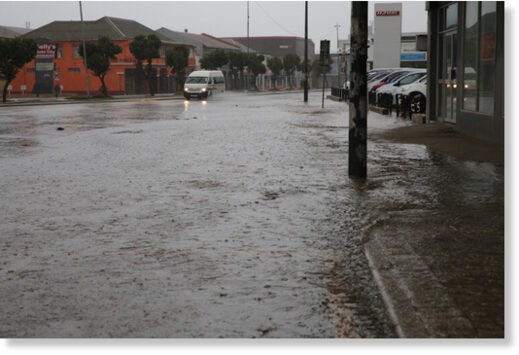 The heavy downpour in Nelson Mandela Bay has caused flooding in parts of the city, forcing the municipality to relocate some residents and close roads as a precautionary measure.
Though some residents affected by the floods are refusing to be moved to safer areas, the city said it remained on high alert.
Safety and security political head councillor Lawrence Troon said the municipality would continue to monitor the situation.
---
VOA
Sat, 13 May 2023 11:04 UTC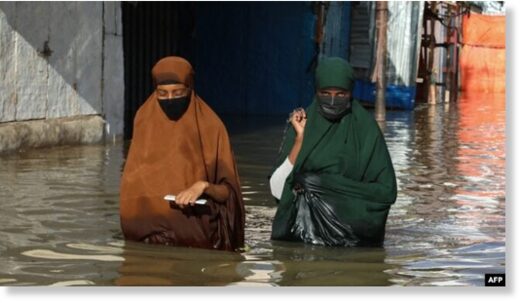 Around 200,000 people have been displaced due to flash flooding in central Somalia, a regional official told AFP Saturday, as the Shabelle River burst its banks and submerged roads.
Inhabitants of Beledweyne town in the Hiran region were forced out of their homes as heavy rainfall caused water levels to rise sharply, with residents carrying their belongings on top of their heads as they waded through flooded streets in search of refuge.
"Some 200,000 people are now displaced due to the Shabelle River flash floods in Beledweyne town and the number may increase any time. It is a preliminary figure now," said Ali Osman Hussein, deputy governor for social affairs in the Hiran region.
---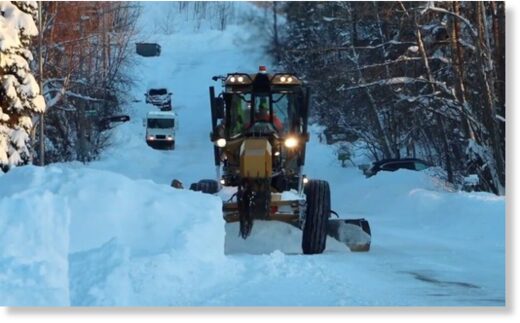 So much for being the canary in the global warming mine. If the past four winters in Alaska seemed colder than usual, it's because, well, they were.
According to the National Oceanic and Atmospheric Administration, the winter of 2023 continued the chill set in 2019, with temperatures in Alaska averaging 11.8 degrees, just .2 degrees above average.
The three previous winters were all below the average temperature.
In October, NOAA had predicted warmer-than-average winter for western Alaska.
Old Farmer's Almanac
also predicted winter would be "much milder than normal, with the coldest periods in mid- to late November, early December, and late January."
The publication predicted snowfall would be below average. That was wrong. In fact, much of Alaska saw historic snowfall over the winter, and in Anchorage, a new record was set for the snow still remaining on the ground in April. The snow continued into the first week of May, with more than 100 inches falling this past winter.
---
Antara
Sat, 13 May 2023 09:55 UTC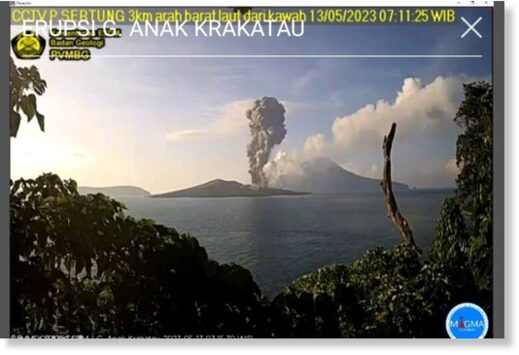 Mount Anak Krakatau re-erupted, Saturday, 7:10 a.m. local time, sending ash to about 2,000 meters above the summit or around 2,157 meters above sea level, the Vulcanology and Geological Hazard Mitigation Center (PVMBG) stated.
"The ash column was observed to be gray in color, with a thick intensity, leaning towards the southwest," Head of the Mount Anak Krakatau Monitoring Post Andi Suardi stated in Hargopancuran, Rajabasa Sub-district, South Lampung District, Lampung Province.
According to the PVMBG information broadcast, the volcanic eruption located in the waters of Sunda Strait, Lampung Province, was recorded by a seismograph, with a maximum amplitude of 65 mm and a duration of 68 seconds.
---
---