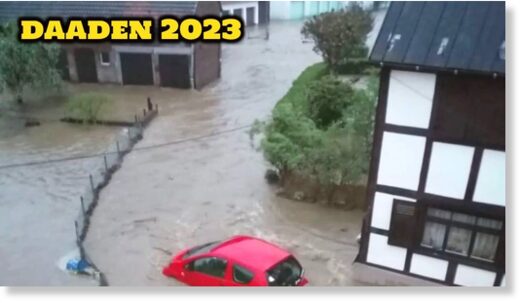 Heavy rains in southwestern Germany have flooded roads and basements, forced train routes to close temporarily and left some residents trapped in their homes.
In Zollernalbkreis county in the state of Baden-Wuerttemberg, hundreds of firefighters were on duty late Sunday after thunderstorms led to creeks bursting their banks and flooding streets, German news agency dpa reported Monday.
Several families in the town of Balingen were unable to leave their homes because floodwaters had risen around the buildings, according to dpa. They had to flee to upper floors where they waited until firefighters rescued them using ladders.