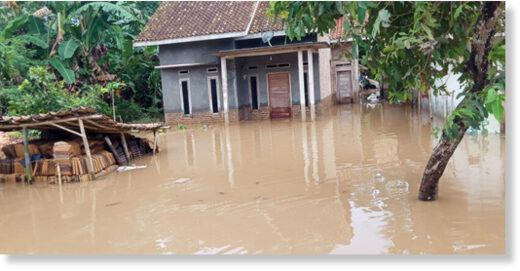 Days of heavy rain, floods and landslides have caused damage and fatalities on Java, Sumatra and the Lesser Sunda Islands in Indonesia. Disaster authorities report
at least 11 people have lost their lives in landslides and floods since 23 October 2022.
Java Island
Indonesia's National Agency for Disaster Countermeasure, (abbreviated as BNPB)
reported 3 people died and two were injured after heavy rain triggered a landslide in Sendang District, Tulungagung Regency, East Java Province on 23 October.