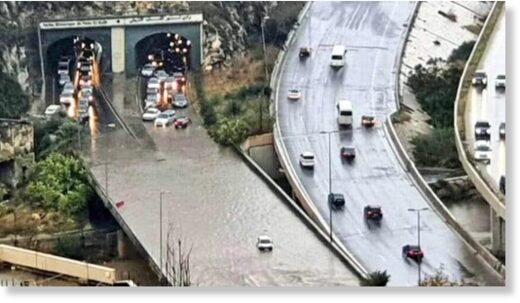 Torrential downpours flooded streets across Lebanon on Saturday, with
videos showing motorists struggling as highways transformed into flowing rivers.
Another video shared on social media pictured a delivery driver swept of his motorbike and carried down the road by the deluge.
Scenes of cars submerged under flood waters are not uncommon in Lebanon, where a combination heavy rains and poorly maintained infrastructure make floods a regular occurence in the winter.
The stormy weather also prompted an hours-long nationwide power outage. Most Lebanese already suffer hours of electricity cuts every day.