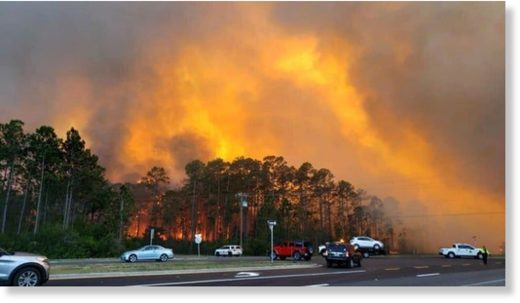 Wildfires burning in the Florida Panhandle's swampland this week have
destroyed more than a dozen homes and forced least 500 people to evacuate
in the middle of the coronavirus pandemic.
Officials say the three blazes in northwest Florida have been exacerbated by winds and dry weather conditions, according to a report from the
Tampa Bay Times.
One fire in Santa Rosa County, which tore through 2,000 acres and shut down nine miles of Interstate 10, was just 20 percent contained when officials gave a 9 p.m. press conference Wednesday night.
Nicknamed the Five Mile Swamp fire, the blaze began as a prescribed burn on private property Monday but it quickly went out of control.