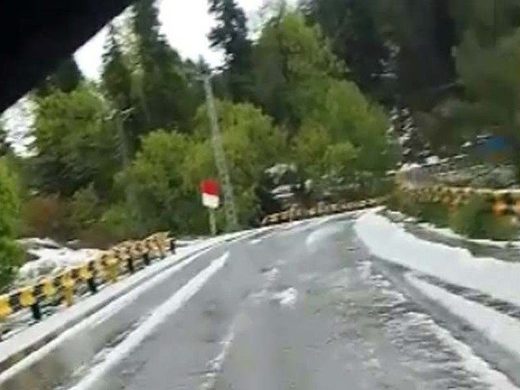 Famous for its lush green mountains, Ayubia received mild snowfall in the month of May, which has happened after a 100-year hiatus in Khyber-Pakhtunkhwa's Abbottabad district.
Nearby areas including the Galiyat region also received light snowfall on Tuesday which was very unusual even for the local population.
Haji Muhammad Aniyat Abbasi,
a 90-year-old resident of Ayubia, told
The
Express Tribune
that he hasn't seen such weather since the British colonial rule before the partition
.
Abbasi said his elder brother told him that in 1920s the beautiful hilly region had received snowfall last time in the month of May.
He said when his forefathers resided in the region, the cold weather used to be very harsh even in June and they used to face many hardships.