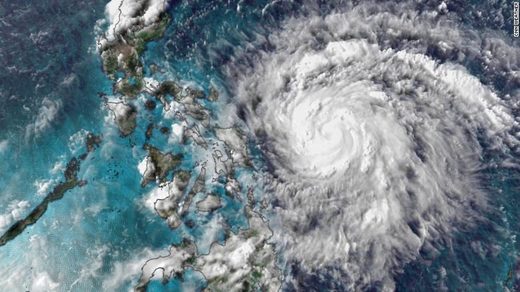 Typhoon Vongfong is rapidly intensifying -- and the Philippines is in its path.
With typhoons or hurricanes,
rapid intensification
is an increase in maximum sustained winds of 35 mph (55 kph) in 24 hours.
From Tuesday afternoon to Wednesday afternoon, Vongfong easily met that definition, strengthening from a modest tropical storm with winds of 60 mph (95 kph) to the equivalent of a major hurricane. Maximum sustained winds are now up to 120 mph (195 kph) and the storm is still strengthening.
This area of the world is no stranger to rapid intensification. Many storms undergo rapid intensification each year due to the extremely warm sea surface temperatures.
But this is the first named storm of the season in the West Pacific.It didn't exist until Tuesday, and now it will hammer the Philippines as the equivalent of a category 3 or 4 storm on the Saffir-Simpson scale.