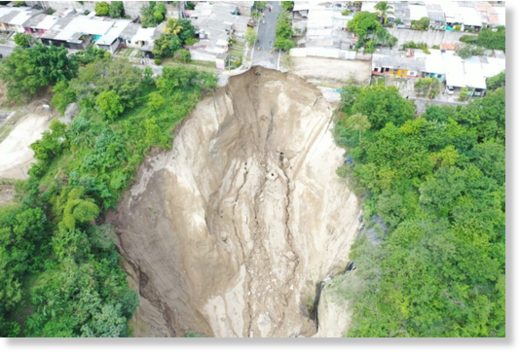 At least 4 people have died after severe weather and heavy rain caused flooding and landslides in El Salvador from 12 October, 2019.
According to media reports,
3 people died in separate incidents after they were swept away by flood waters in the departments of Morazán, La Paz and La Unión. The fourth victim died as a result of wind damage in San Miguel.
The heavy rain has also caused problems in the municipality of Ilopango, San Salvador department. Hundreds of people have evacuated and around 400 houses are threatened with collapse after
the rains caused a landslide which left a 70 metre deep hole in the residential area of St Lucia.