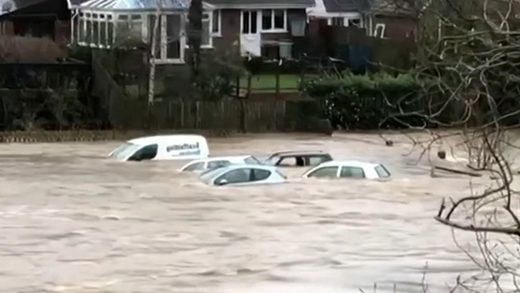 Storm Dennis, the second-strongest nontropical storm on record in the North Atlantic Ocean, caused widespread flooding across parts of the United Kingdom on Sunday, along with winds exceeding hurricane force.
The storm, which is producing waves up to 80 feet tall west of the United Kingdom, dumped more than five inches of rain in South Wales, almost an inch more than the area typically receives for the entire month of February. The resulting flooding has prompted numerous evacuations and even cut off some communities.
The U.K. Met Office, which named the storm, issued its first "red" warning for heavy rainfall since 2015, its highest warning category.
The country's Environment Agency issued a record number of flood warnings, 594, for a single day,
according to John Curtin, executive director of flood and coastal risk management at the Environment Agency.