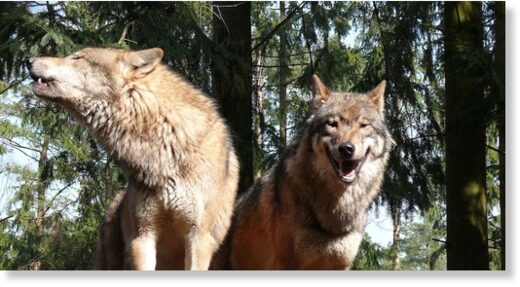 A recent incident in which a wolf approached a man and his daughter and attacked their dog on Mt. Parnitha just outside of Athens on Saturday shocked many Greeks all across the country.
Most residents of the Greek capital certainly had no idea whatsoever that wolves roamed the mountainous slopes located so close to the metropolis.
The Greek wildlife protection organization Callisto, which is dedicated to conserving the country's native wolf populations, announced after the incident that at least 25 wolves live in the area spanning from central Greece to the mountainous outskirts of Athens, but the actual number may be higher.
Wolf attack near Athens
This is an increase compared to past years, when wolf populations outside of Athens struggled. It is believed that a recent surge in the numbers of local deer, which occurred after a massive forest fire razed much of Mt. Parnitha in 2007, led to an increase in the wolf population.