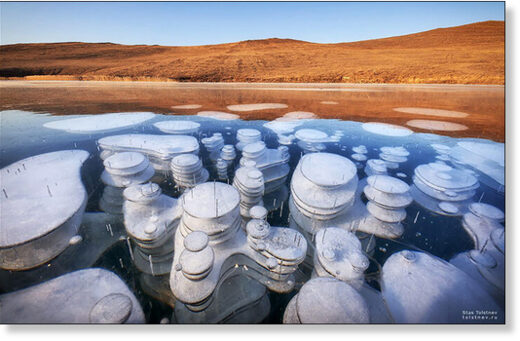 A tranquil video of white and silver bubbles of methane caught in newly-formed ice was filmed at Maloye More, a strait that separates the lake's largest island of Olkhon from the western shore of Lake Baikal.
'Ice covering the shallow straits and bays begins to form by the end of November, while the rest of Baikal freezes by the middle of January.
'This kind of ice, the purest, can only be seen in some areas of the lake in November and December', said Stanislav Tolstev, 46, photographer and tour guide from Irkutsk.
'The first time I paid attention to these bubbles was about four years ago, then I learned to distinguish methane from air bubbles.