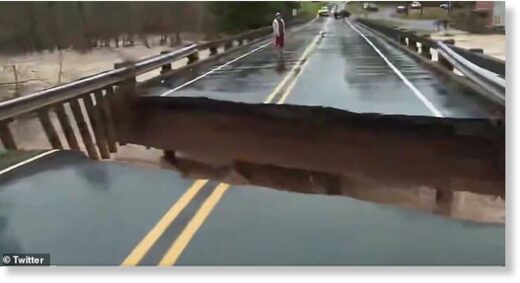 At least seven people have been killed and two are missing in flash flooding in North Carolina caused by Tropical Storm Eta.
Parts of the Tar Heel state experienced torrential downpours and
as much as 10 inches of rain inundated roadways on Thursday.
The heavy rain in North Caroline came as Eta spiraled away from Florida, but left behind tropical moisture that mixed with a cold front to produce flash flooding.
At least seven people have died due to dangerous flash floods in Alexander and Iredell counties, while two others are missing.
The Wake County Sheriff's Office
revealed
on Thursday afternoon that the body of an 11-year-old-child was found in Rolesville.