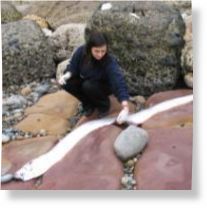 One of the rarest monsters of the deep has been washed up on a beach in North East England.
The three metre-long oarfish was found by a visitor to Tynemouth beach, in North Tyneside.
The fish is only the fourth recorded sighting of the species in the UK since 1981, but the third to be found washed up in the North East in the past seven years.