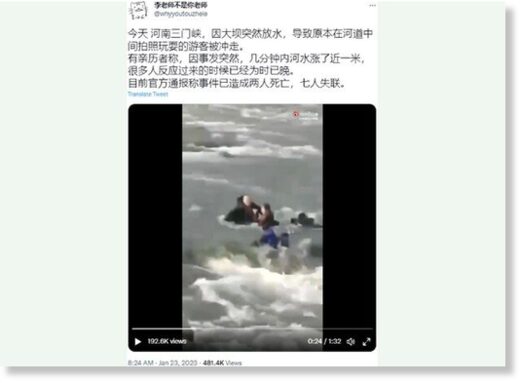 At least two people are dead and seven remained missing on Monday after families celebrating Lunar New Year were swept away in a sudden flood from China's Yellow River, state media reported.
Video of the tragedy circulated widely on social media as rescue workers kept looking for survivors after 10 people were saved by the quick-witted response of those around them as torrents of water hit a group of people in what appeared to be a flash flood.
The Sanmenxia emergency response bureau warned people to "pay attention to personal safety over the holiday period," issuing a video of safety guidelines for people drawn to water at picturesque tourism spots.