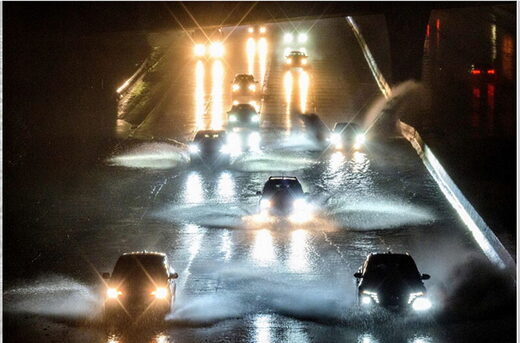 Thousands of Californians remained under evacuation orders as heavy rainfall continued in parts of the state, threatening more flooding as part of a series of storms that have left at least 17 dead in recent weeks.
Thunderstorms were drenching northern California Tuesday afternoon with more rain expected Wednesday and Thursday. Across the state, more than 20 million people are under
flood alerts
as the risk of mudslides also spreads to the Los Angeles and San Diego areas.
"Scattered to widespread instances of flash flooding will be possible, especially near steep terrain and burn scars," the Weather Prediction Center
said
Tuesday afternoon.
Roughly 34,000 remained under evacuation orders statewide, California Gov. Gavin Newsom said in a Tuesday afternoon news conference.