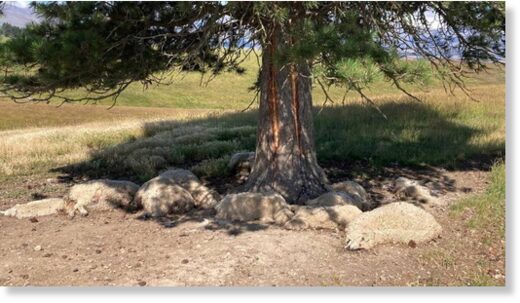 A lightning strike near Naseby, Otago which left a dozen sheep and lambs dead has prompted a sobering reminder to stay indoors during thunderstorms.
Maniototo farmer Phil Smith said five ewes and seven lambs were sheltering under a tree on his property when it was struck by lightning on January 6, killing them instantly.
He said he had heard of it happening on other farms around New Zealand, but it was the first time he had seen it on his farm.
"I didn't know it had happened for the first few days. I only got notified by my neighbour. She walked her dogs down the road and she came across them and rang me about it.