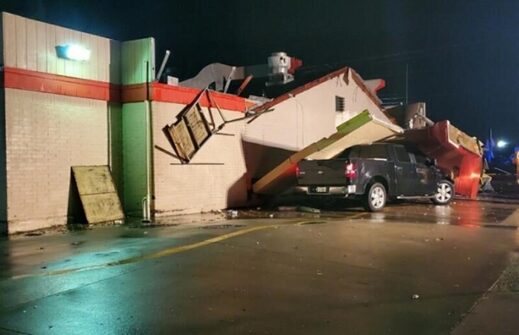 The National Weather Service confirmed Wednesday that a tornado did touch down in Arlington, Texas Tuesday night, November 24.
Three people were taken to the hospital with minor injuries and dozens of families have been displaced.
Severe storms moved through North Texas Tuesday night, prompting severe weather alerts in several counties.
Chopper 11 was over the scene Wednesday morning to survey the damage. The National Weather Service was expected in the are later in the morning to take a look as well.
The area near Pioneer Parkway and Collins in Arlington received a lot of Damage. The Burger Box in Arlington received major damage. Numerous power lines and trees were down in the area as well.