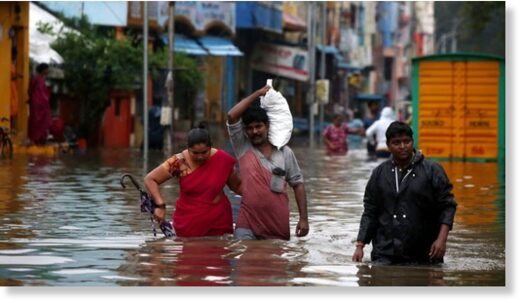 Three people have died and three others are injured in the wake of Cyclone Nivar in Tamil Nadu, Atulya Mishra, Additional Chief Secretary of Tamil Nadu said on Thursday.
Over 2 lakh people are in relief camps in the State. Further, 101 huts have been damaged and 380 fallen trees have been removed.
Chennai witnessed heavy rainfall and strong winds all through Wednesday night before the cyclonic storm moved towards Puducherry.