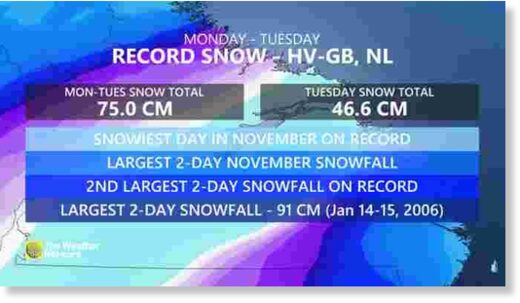 Tuesday's historic blizzard in Labrador shut down everything from roads and flights to provincial government offices and schools.
A record-setting blizzard shut down parts of Labrador, forcing the closures of roads, provincial government offices and flights Tuesday, as well as schools in Happy Valley-Goose Bay, North West River and the regional College of the North Atlantic campus.
The potent low had already slammed Ontario and Quebec with a blast of widespread, heavy snow last weekend, and also brought strong winds and heavy rains to Newfoundland through Tuesday.