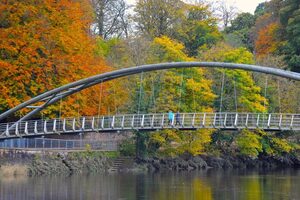 Parts of Scotland were hit by an
earthquake
yesterday.
The 2.0-magnitude earthquake was felt in parts of
the borders
of the country.
The British Geological Survey (BGS) said people reported a 'low rumbling' in
Dumfries
at around 1pm.
A statement describing the quake from the group read: "Felt by a few people in Dumfries, Kirkpatrick Durham and Thornhill. Reports described, "a low rumbling" and "weak shaking"."
Initial data from the BGS suggested the quake's depth was six miles and its epicentre was around five miles west of the town.