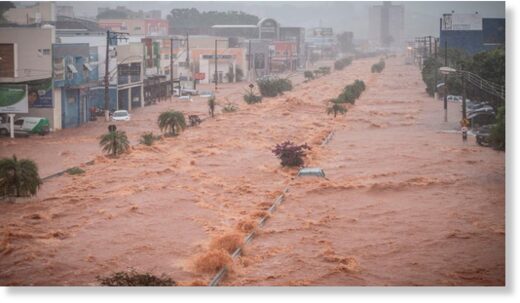 The city of São Paulo suffered from heavy rains this afternoon. Firefighters answered 44 calls for floods, 40 for falling trees and 4 for landslides, according to information updated at 18h02. One of the trees hit a person on the street Aratangi, in Cachoeirinha, but there is still no information on the victim's health status.
The capital of São Paulo entered into a state of attention for flooding from 2:12 pm, according to data from the CGE (Center for Management of Climate Emergencies).
In the North Zone, heavy rain dragged cars that were inside a car wash and piled vehicles, according to information from Globo News.