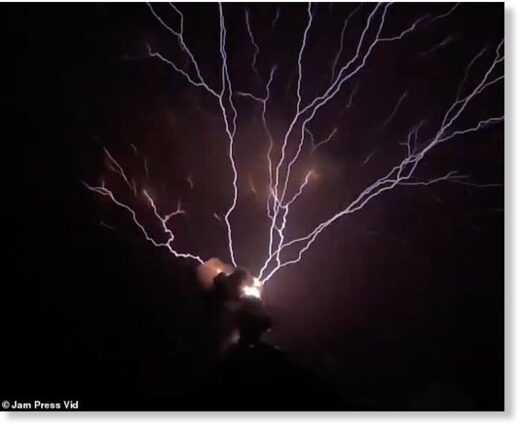 The incredible moment when a bolt of lightning struck an erupting volcano in Guatemala was caught on camera.
The mesmerizing footage shows multiple bolts hitting the mountain, creating a spider web pattern, streaking and flashing across the sky. The lightening creates a dazzling visual spectacle as they appear to converge upon lava and smoke emanating from the mountain's vent.
The footage shows Volcan de Fuego, Volcano of Fire, and occurred on September 21st. The volcano is considered one of the world's most active, shooting ash into the sky every 15 minutes or so.