Earth Changes
START
YouTube
Fri, 04 Dec 2020 19:50 UTC
Comment:
On December 3:
Heavy rains, especially in the north of the Kingdom of Saudi Arabia, lead to severe floods in several regions, including the Hafar Al-Batin area.


---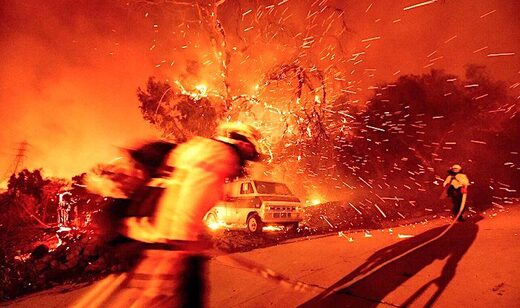 A new California wildfire forced residents to flee their homes early Thursday after the blaze exploded in high winds
across more than 4,000 acres in Orange County,
according to officials.
After an already
record-breaking year of wildfires
, California was again hit late Wednesday when
a house fire quickly spread to tinder-dry brush, sparking the out-of-control Bond Fire, which grew to over 6 square miles in Orange County's Silverado Canyon.
It rapidly spread across the region in
winds that topped 70 mph,
and by Thursday was burning about 4,000 acres, the
Orange County Fire Association (OCFA) said
on Twitter alongside dramatic video clips.
"We have received reports that there may be multiple structures damaged from the fire," the
fire department said
, saying they were "in the process of verifying the number involved and the extent of damage."
Dramatic video showed the region once again overwhelmed with red skies as officials ordered mandatory evacuations.
---
The Telegraph
YouTube
Fri, 04 Dec 2020 12:12 UTC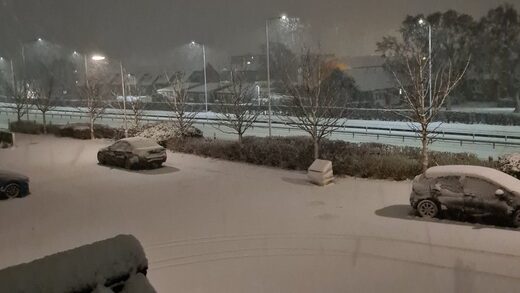 Police have issued reassurances to the public that "explosions" heard overnight in Scotland were in fact a phenomenon known as "thundersnow".
Residents in Edinburgh reported what they believed to be an exploding bomb or collapsing building around 5:00am on Friday.
Police Scotland tweeted to say they had received "a number of calls" over the loud bangs.
"Please do not be alarmed, we are currently experiencing thunder and lightning," they said. Other parts of Britain woke up to snowfall overnight and a warning that further wintry weather may be on the way.
The Met Office said that wet snow fell on Friday morning across parts of Kent which may spread northwards with some snow over the Wealds and Downs of south-east England.
Rain, sleet and snow is also expected across a broad swathe of Scotland and northern England. A Met Office weather warning for snow and heavy rain through to Friday at 10am was issued for the east of England plus London and the South East.
---
Hassaan Shazuli
News1st
Fri, 04 Dec 2020 15:22 UTC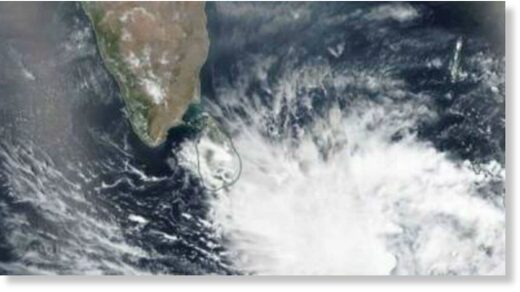 Sri Lankan authorities, on Friday, confirmed two deaths due to Cyclone Burevi that made landfall on Wednesday, injuring at least six.
The deceased were residents of Chankanai and Chavakachcheri, according to the Disaster Management Centre.
The turbulent weather had affected 20,814 families including 68,958 individuals, damaging 2,966 homes partially, and 59 completely, official figures show.
---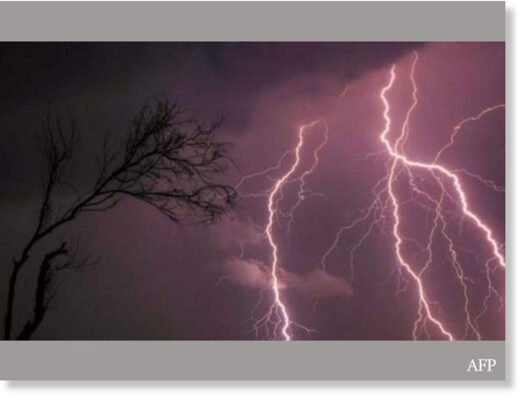 At least four people have been killed by lightning strikes in Mozambique's western province of Tete, which shares a border with neighbouring Malawi.
Meanwhile, a rainstorm accompanied by strong winds, has left a trail of destruction in southern Mozambique.
Those killed by the lightning strikes include an elderly woman and a toddler.
One person was injured and some houses were set alight, according to Tete's National Disaster Management Institute delegate Alex Angelo.
---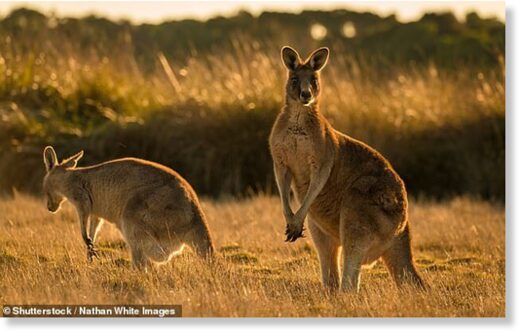 A kangaroo attacked a female jogger and chased her to a house in a scene 'like a horror movie' in Australia which was blamed on her perfume driving the animal wild.
Tracy Noonan was knocked to the ground and scratched in the back by the kangaroo while going for a run near Melbourne, saying she had 'felt a massive thump in the middle of my back' and turned round to see the marsupial standing over her.

After taking refuge in a nearby house, she looked outside and saw the animal continuing to watch her for the next 20 minutes, she told 3AW radio.
A ranger told her that the scent of the Sarah Jessica Parker perfume she was wearing had likely attracted the kangaroo's attention, she said.
---
Jacob Weston
kfdi.com
Thu, 03 Dec 2020 12:39 UTC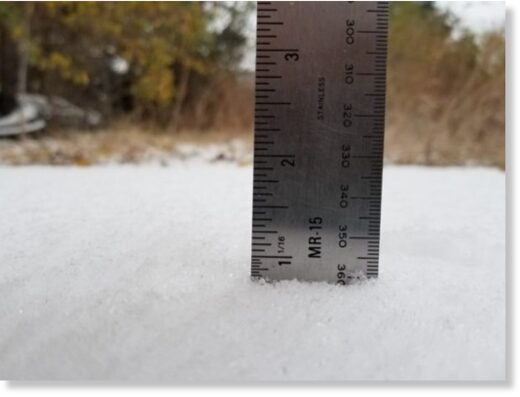 Winter weather moved through Kansas Thursday morning, bringing slick roads that led crashes and slide offs across Wichita.
Westbound Kellogg saw delays all morning after a crash near Washington. Northbound 235 was in a similar situation after a crash near 29th N. There were other crashes across the area, but no serious injuries were reported.
The highest snowfall amount recorded in Wichita so far is 2.4-inches. That came from the 21st and Maize area. 1.7-inches of snow was recorded at the Eisenhower airport.
---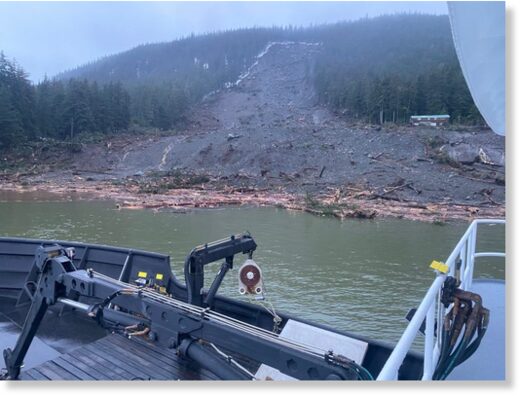 Two people are still missing and 4 others have been found safe after heavy rain triggered a landslide in Haines, Alaska, USA on 02 December 2020.
The Alaska Department of Public Safety said on 02 December; "the landslide has been determined to be on Beach Road extension. At this time, there are six people unaccounted for and four houses have been destroyed.
There is approximately nine feet of mud and trees covering the area. (Search and Rescue) SAR operations have been suspended for the evening due to rumbling unstable ground."
As of 03 December, 2 people were still missing.
State of Alaska geologists are traveling to the area today to help ascertain the risk of searching the mudslide.
Further mudslides and some flooding have been reported in areas around Haines following heavy rainfall. Haines Borough said the ground is already frozen due to significant snowfall so the extreme rain is causing serious flooding. Roads have been blocked and some residents left stranded and several families displaced.
---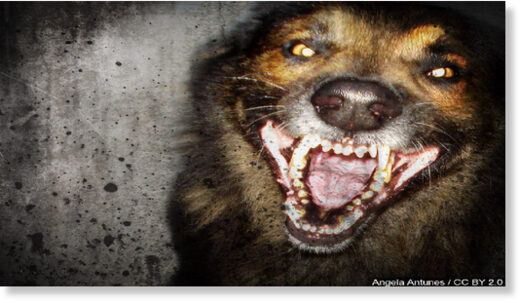 Shock engulfed Kiandugui Village in Kibirichia, Meru County, after residents found the mutilated body of a 30-year-old man who had been mauled to death by dogs.
It is suspected that the man, identified as Mbaya wa Ndethu, was attacked by the dogs as he went home. It was drizzling at the time.
The dogs tore his clothes, stripping him naked, before mauling him to death.

Area elder, Nteere Muguna, said the man's legs and hands had been partially eaten by the dogs while pieces of his clothes and shoes were scattered all over.
Comment:
Also recently a man succumbed to his injuries after being
attacked by 2 rottweilers
in Pietermaritzburg, South Africa.
---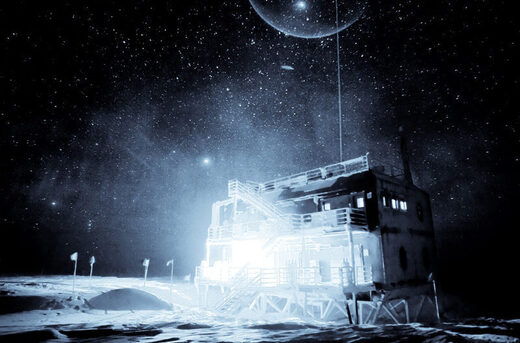 Consider it just the tip of the iceberg: noctilucent clouds (NLCs) over the south pole are AWOL this year, writes Dr. Tony Phillips of spaceweather.com.
NLCs are Earth's highest clouds. Water crystallizing around specks of dust 83 km above Earth's surface creates beautiful electric-blue structures, typically visible from November to February in the southern hemisphere, and May to August in its north counterpart. Their appearance over Antarctica in 2020 is now seriously overdue.
"Normally we see the first NLCs of the southern season around Nov. 21st," says Cora Randall of the University of Colorado's Laboratory for Atmospheric and Space Physics (LASP). "But this year, it's already December and we're still waiting."
---