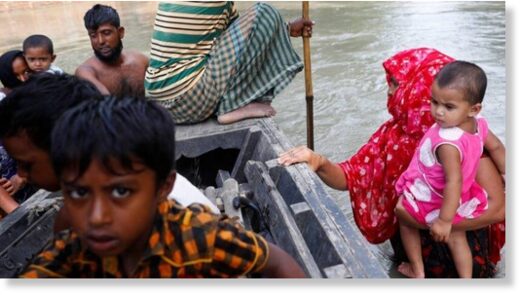 Floods triggered by heavy seasonal rains and onrush of water from hills have continued unabated in parts of Bangladesh, leaving a trail of death, misery and destruction in their wake.
The ongoing floods caused widespread damage to habitation, crops, roads and highways across vast swathes of the country.

According to the daily disaster situation report by the country's National Disaster Response Coordination Center (NDRCC) under the Ministry of Disaster Management and Relief, 5,097,424 people were affected due to floods in 31 out of the country's total 64 districts as of Thursday.