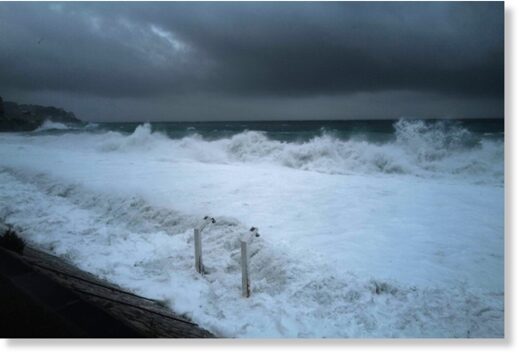 Two people were confirmed to have died and several others missing on Saturday after torrential rain brought by Storm Alex caused devastating flooding along the French Riviera coast and inland areas.
Bridges collapsed and roads were left submerged as rivers broke their banks.
The Alpes-Maritimes département was subject to a red weather warning - the highest alert level - as persistent downpours saw up to 350mmm of rain fall in local areas.
On Saturday morning as the rains eased the red level warning was lifted but the impact of the deluge was still present.
Authorities reported at least 12 people were missing including two fire fighters.