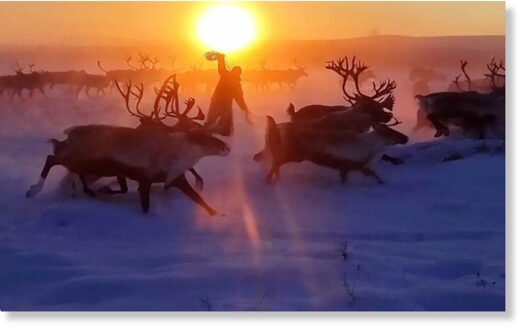 SCHOOL CANCELLED IN YAKUTIA, RUSSIA AS TEMPERATURES PLUNGE TO -50C (-58F)
Pupils across at least ten villages in the remote Russian region of Yakutia have been ordered to stay at home and study via distance learning as the mercury outside touched -50C (-58F), reports
rt.com.
On Monday, November 22, the local government instructed 700 students to stay at home after a low of
-50C (-58F)
was recorded in the village of Kylaiy, in the Ust-Aldan district of Yakutia province — not too far from the region's largest city of Yakutsk.
Other notable lows in the province include the
-45C (-49F)
in Batamay; the
-44.8C (-48.6F)
in Kerbo, Central Siberia; the -
39.6C (-39.3F)
in
Verkhoyansk.