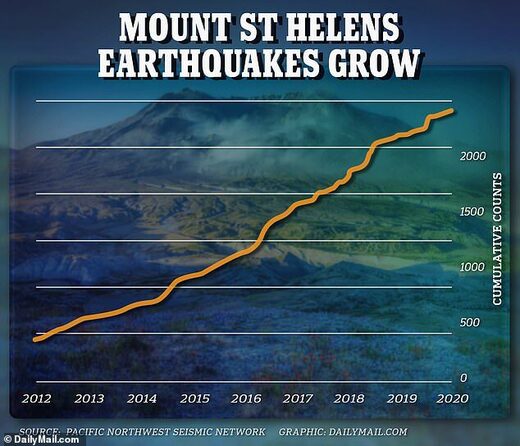 Mount St. Helens is starting to rumble again in Washington with
a spike in seismic activity
recorded at the volcano more than four decades after its deadly eruption.
More than 400
earthquakes
have been detected beneath the surface of the volcano in recent months. There have been more than 2,000 earthquakes recorded at the site since 2010.
Specialized equipment has
detected that magma has been flowing through chambers deep underground
, causing the volcano to recharge.
There are fears the earthquakes
could lead to another massive explosion reminiscent of 1980s eruption that left 57 people dead
and permanently altered the area's ecosystem.