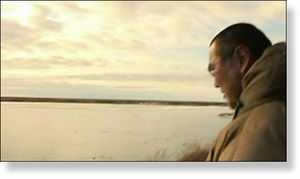 Yup'ik Eskimo Grant Kashatok speaks about his life on ice in Newtok, Alaska
The number of Eskimo words for snow has long been a point of debate.
In the Yup'ik Eskimo Dictionary published by the Native Language Centre at the University of Alaska, and found in schools throughout Alaska's Yukon Delta, there are 37 ways of referring to it.
When snow falls from the sky, an Eskimo can say "it's snowing" in four different ways: aniu, cellallir, ganir or qanunge.