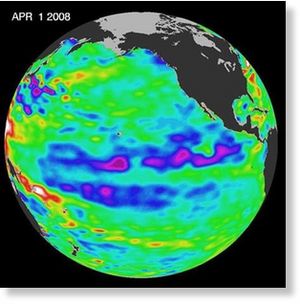 The La Nina weather anomaly will persist into the spring of 2009 but should gradually weaken during that period, the U.S. Climate Prediction Center said on Thursday.
In a monthly update, the CPC said "a majority of the model forecasts ... indicate a gradual weakening of La Nina through February-April 2009, with an eventual transition to neutral conditions."
CPC is an office under the National Oceanic and Atmospheric Administration (NOAA). The body said La Nina will last into spring of this year.
La Nina literally means "little girl" in Spanish. It results in cooler-than-normal waters in the Pacific Ocean. The more famous El Nino weather phenomenon has the opposite effect.