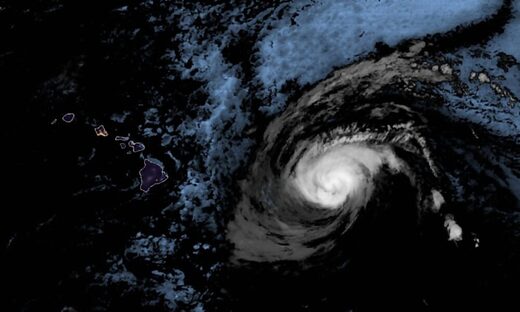 Hawaii prepared for the onslaught of Hurricane Douglas on Sunday, with predictions of high winds, rain and storm surge.
"It's definitely going to be a triple threat," said National Weather Service meteorologist Vanessa Almanza said.
Rainfall from the storm can be anywhere from 5-15 inches. It's "probably not a good day to go to the beach," Almanza said.
Douglas weakened Saturday to a Category 1 hurricane as it approached Hawaii, but officials warned people should not be lulled into complacency. The National Weather Service said Douglas should remain a hurricane as it moves through the islands Sunday.