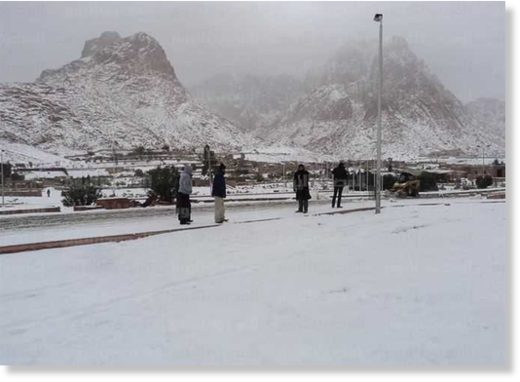 Snowfall on Saint Catherine city in South Sinai led to an unprecedented increase in tourist occupancy rates to the city, after photos and videos circulated on social media showing people playing in the snow.
Hundreds of tourists flocked to Saint Catherine to see the snow, which began melting in the streets on Saturday but continued on in the mountain tops.
The head of the municipality council of the city, Talaat al-Anani, said that all roads are open and that this snow has brought great exhilaration to the city.