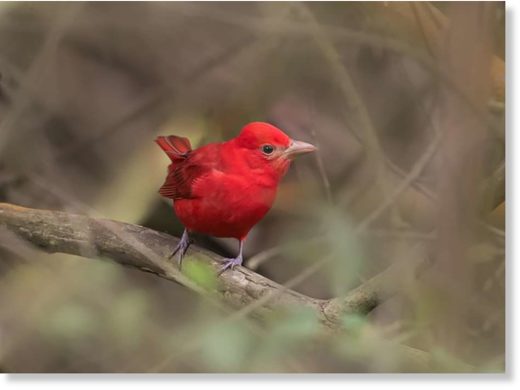 A brilliant red bird — the sort you'd expect to find in a tropical forest — has made an unusual appearance in San Francisco's Glen Canyon Park.
The summer tanager is what birders call a "vagrant," a bird that ends up far from its usual migratory destination.
The medium-size song bird typically breeds in southern portions of the United States and migrates to Central America and northern South America for the winter.
Dylan Hayes, who has worked in the canyon as a San Francisco Recreation and Parks naturalist for more than 15 years, said he has never seen this species in the city.